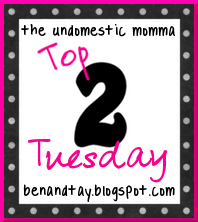 Top 2 Favorite magazines
I am not a huge magazine buyer. I will look at them in the Dr.'s office but I normally don't buy them. So if I had to buy them this is what I would choose.
1) A crafty magazine. Something to share ideas on how to make things on my own.
2) A magazine that isn't for teens but also not a get in shape magazine. Something homie, lol!
As you can tell I don't know much about magazines. I guess I have better things to spend my money on.