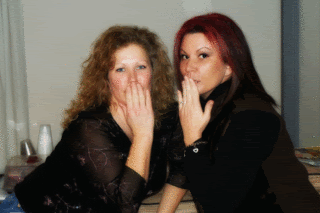 I had a great time bringing in the new year with excellent friends. I am so glad that I got to ring in the new year with my children. It was so much better then sitting alone with a loved one. Sharing the evening with LOTS of loved ones is so much more special. You can be alone anytime but having an evening to remember with family and friends is a night to remember.
Jana, you always said that 2009 was my year. And you were so right! But 2010 is when I officially win! I have it all now. I have nothing to look back and say I wish I didn't do that or made a different decision. Because I am officially blessed with all of the riches in the world. I made sacrafices for it all but in the end I didn't lose a thing! Thanks for all of the support!
"A best friend is a sister destiny forgot to give you"